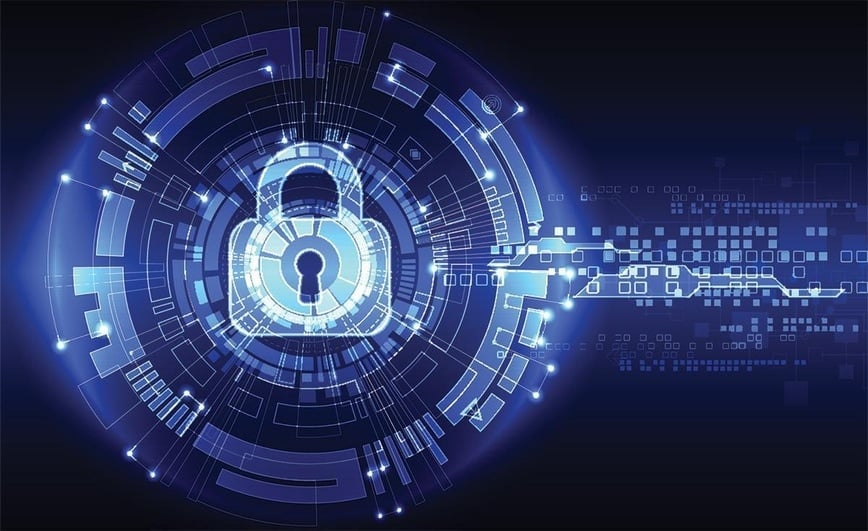 Top 10 Blockchain Security and Smart Contracts Audit Companies
Blockchain technology has long become the golden standard of professional quality and high-end security for most companies and enterprises. It has successfully reshaped and revolutionized the entire security system of critical sectors like finance, banking, insurance, cryptocurrency, and even national government departments.
And as the necessity and demand for a secure digital environment grow day by day, more and more companies turn to the services of blockchain security companies. Smart contract audits and blockchain security testing include a comprehensive security systems assessment and smart contract source code testing through various analyses and auditing tools. As a result, the company gets a thorough list of potential vulnerabilities, issues, and flaws in the security infrastructure and detailed consultation on remediation solutions and options.
Let's move and have a look at the top 10 smart contract security and blockchain companies with their provided services.
Top Blockchain Security Companies
Below, you can see the top 10 companies specializing in smart contracts and blockchain security audits.
Hacera
Hacera is from the group of top blockchain companies with the main focus on distributed access management. It includes such specific areas as Authorization, Authentication, and Accounting/Auditing services to secure blockchain platforms.
Currently, the company is developing another autonomous exchange network. It will be able to handle users' secure communications, data exchange, and sharing processes autonomously.
Paxful
One of the best blockchain companies specializing in the cryptocurrency industry is Paxful. It's a global cryptocurrency market, allowing people to trade a wide variety of crypto forums and use over 340 options of payment methods. The primary services of the Paxful payment network include cash transactions, crypto wallets, money transfers, credit or debit card access, digital assets, other products trading, etc.
LeewayHertz
Most security experts in the field will surely place LeewayHertz on top of the blockchain companies' ladder. It has created numerous enterprise systems with a spectacular understanding of Virtual Reality, the Internet of Things, Artificial Intelligence, Cloud Solutions, and data privacy services in the last few years.
However, the core distinguishing feature of LeewayHertz compared to other blockchain security companies is the deep knowledge of various blockchain networks, including Sawtooth, Ethereum, EOS, NEO, Hyperledger Fabric, and others.
As a result, the spectrum of their provided services and blockchain solutions is relatively broad. It covers customer design and Experience, Blockchain Development, Blockchain System Consulting, deployment, Improvements, etc. Moreover, they managed to create around ten blockchain applications and more than 90 smart contracts throughout their few years of experience.
WillowTree
The list of the world's largest digital product and app development firms can easily lead WillowTree. The company's designers, software engineers, and mobile tacticians have already developed more than 1000 mobile and digital alternatives for clients on different corners of the globe. In addition, WillowTree provides services like data security, app, and web advancement, UI/UX design, chatbot development, and cutting-edge blockchain technologies.
Slowmist
It's a China-based security company that provides various services, including smart contracts audits, digital wallet security testing, blockchain security audits, etc. Moreover, it has developed a firewall project, especially for EOS contracts.
From time to time, Slowmist also publishes data and records on crypto exchange security systems through Blockchain Threat Intelligence.
StarkWare
This company provides privacy protection and blockchain solutions for infrastructural facilities and applications. StarkWare uses on-chain and off-chain tools for the digital asset and data protection and verification. Moreover, to aid in developing decentralized applications, it includes different algorithms and services.
ConsenSys Diligence
Another blockchain giant with productive security services is ConsenSys Diligence. Primarily the company focuses on Ethereum blockchain app development by dedicating its resources and tools to technological know-how creation.
Smart contract audits are another critical aspect of ConsenSys services. It includes cryptography, blockchain technology, and crypto-economic analysis.
LeastAuthority
It's among the security companies specializing in privacy. Currently, LeastAuthority owns two core products:
PrivateStorage – It is a centralized system providing users with storage infrastructure and allowing them to have autonomy over their private data collection and distribution.
Tahoe LAFS – It's the company's second product, which has a decentralized system enabling distributed storage facilities contrary to PrivateStorage.
In addition to storage architectures, the company also provides security reports for platforms like Tezos, Ethereum, and others.
Trail of Bits
Another Blockchain network famous for its provided high-quality services is Trail of Bits. It offers developers a professional platform where they can easily find and detect potential issues, flaws, vulnerabilities, and risks in code, devices, or software.
The services cover the areas of smart contract audits, software development, blockchain solutions, and so on. Along with the offered solutions, Trail of Bits also developed various formidable tools for the security of smart contracts: Echidna, Crityc, and more.
Elliptic
It's the best option for cryptocurrencies that look for fraud protection and blockchain-enabled transaction solutions. The Elliptic's database covers auditable proof of various addresses identified in cryptos like Ethereum, Bitcoin, Litecoin, etc.